Tamale Youth Fundraiser: Pre-Orders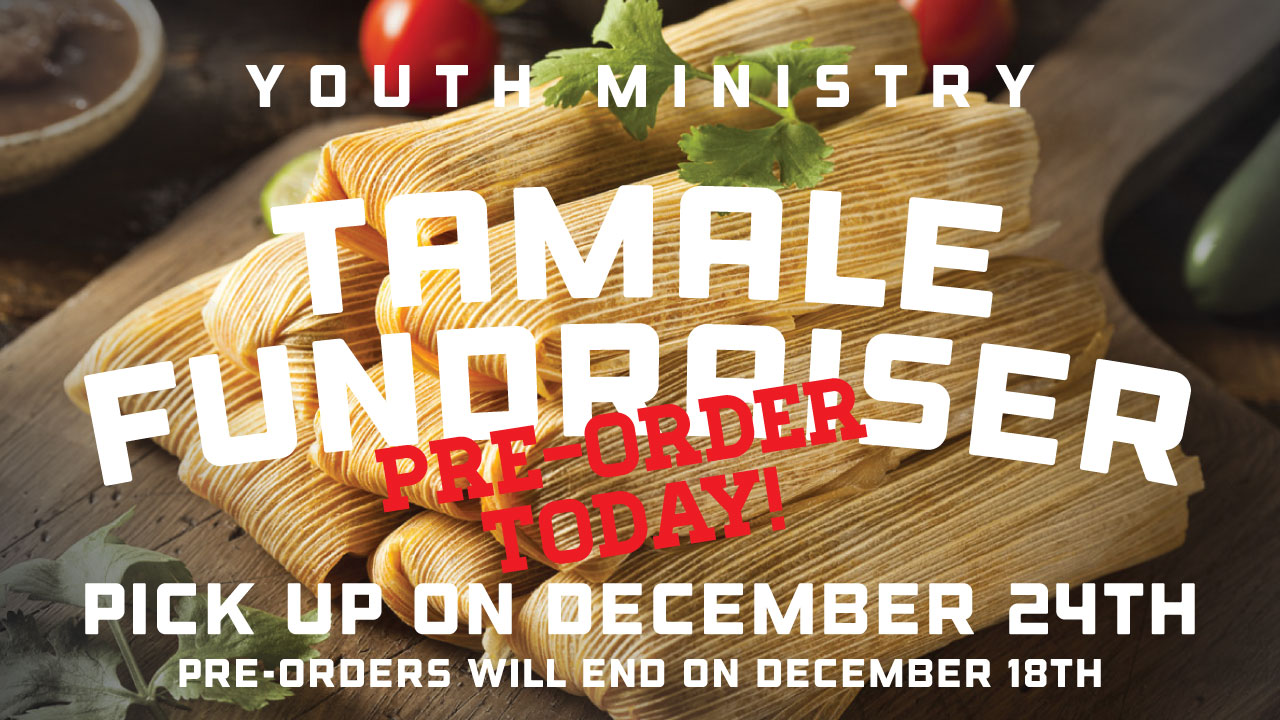 Sold out items, long lines, and empty stomachs can all be avoided by placing your Christmas pre-order for tamales today!
Here are some important guidelines to know before placing your order:
Our pre-orders are for Christmas, so all orders will be picked up on December 24th, Christmas Eve morning. (You may designate if you would like to pick them up after 1st service or after 2nd service that day.)
Pre-orders are for WHOLE dozens only. We do not offer a mixed dozen option.
We have your choice of beef, pork, chili and cheese, or chicken tamales available.

Payment is due at the same time of placing your order. You may also place your order at the tamale table on Sunday mornings or in the church office during office hours Monday-Friday 9am-5pm.
All proceeds will be going directly towards Youth Missions and the Youth Israel Trip in 2018. Thank you for your support.
Optional Add-Ons
Pork Tamales (whole dozen): $20
Beef Tamales (whole dozen): $20
Chicken Tamales (whole dozen): $20
Chili and Cheese Tamales (whole dozen): $20