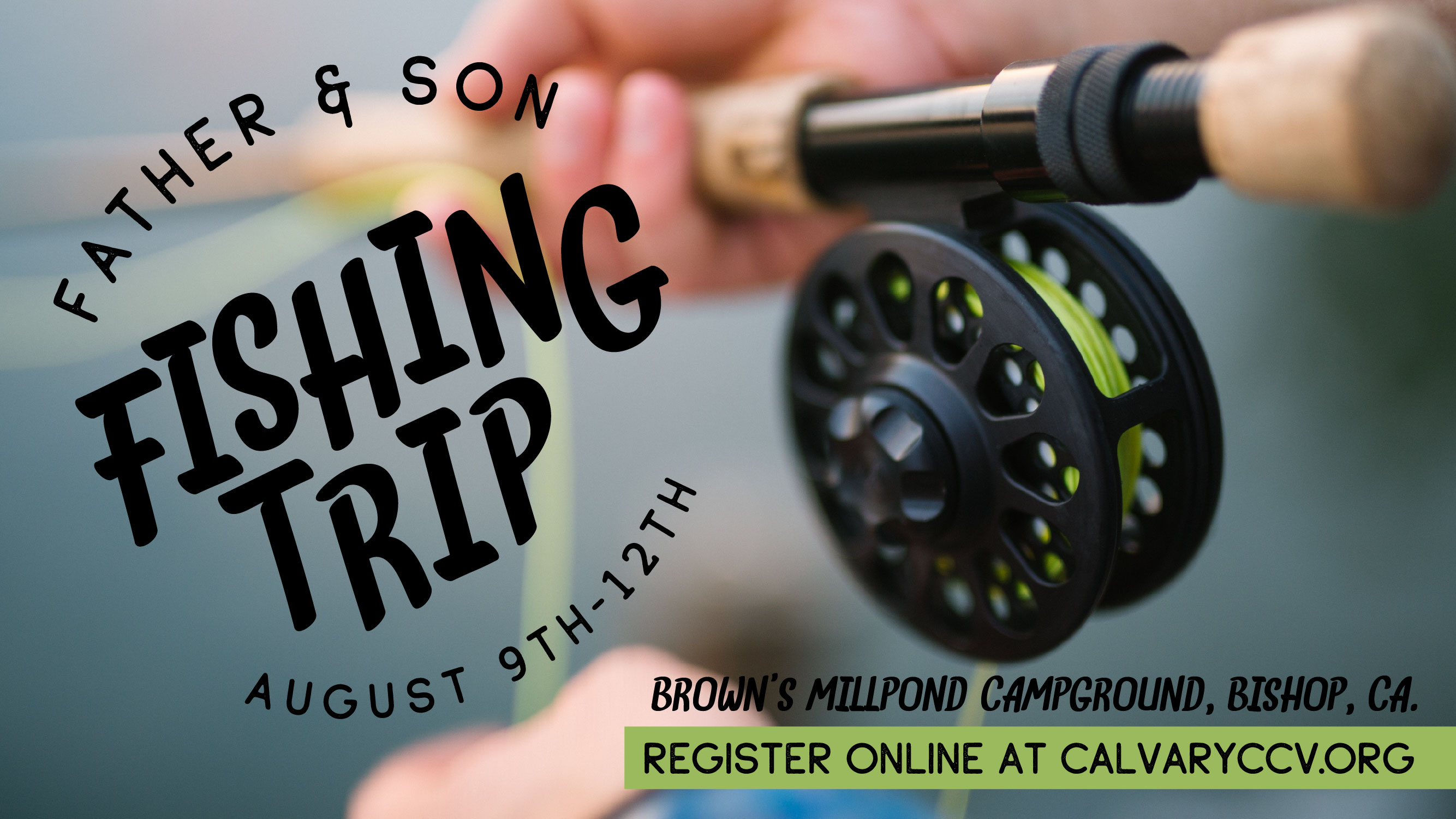 Aug 9

Thursday
12:00pm

Aug 12

Sunday
12:00pm
Father and Son Fishing Trip
Aug 9

Thursday
12:00pm

Aug 12

Sunday
12:00pm
$20 per person
We will be heading to Brown's Millpond Campground in Bishop for our annual Father and Son Fishing Trip. The cost to attend is just $20 per person. This is a great opportunity for fathers to spend time with their sons, gather for fellowship alongside like-minded men, and be in God's word together.
There are plenty of opportunities to hike, fish, ride bikes and play sports. You are free to fish with groups or with just you, your son or father. We will gather for a short bible study around the campfire each evening as a group.
Some food and beverages will be provided: cold cereal, oatmeal, deli meat, bread, hamburgers, hot dogs, coffee, orange juice, and hot chocolate. You are also welcome to bring your own food and cook for yourself. Fast food and dine-in restaurants are a short drive away.
Brown's Millpond Campground
230 Sawmill Road, Bishop, CA 93514
760.873.5342
Attendee Types
$20

–

Father / Servant / Other (no son)

$40

–

Father Plus One Son

$60

–

Father Plus Two Sons

$80

–

Father Plus Three Sons